2022 marked the 41st anniversary of the California International Airshow Salinas, one of the most successful air shows to support charitable organizations in North America.
Of all the air shows I attend each year, this is the only one with "International" in the title. The international aspect of the event, held in October at Salinas Municipal Airport (KSNS) was diluted with the early ending of the season for the Canadian Snowbirds jet team.
To the show organizers credit, they did an admirable job backfilling their headliner act with the addition of Red Bull Air Force pilots Kirby Chambliss and Aaron Fitzgerald, who took to the air several times during the day to thrill the crowds.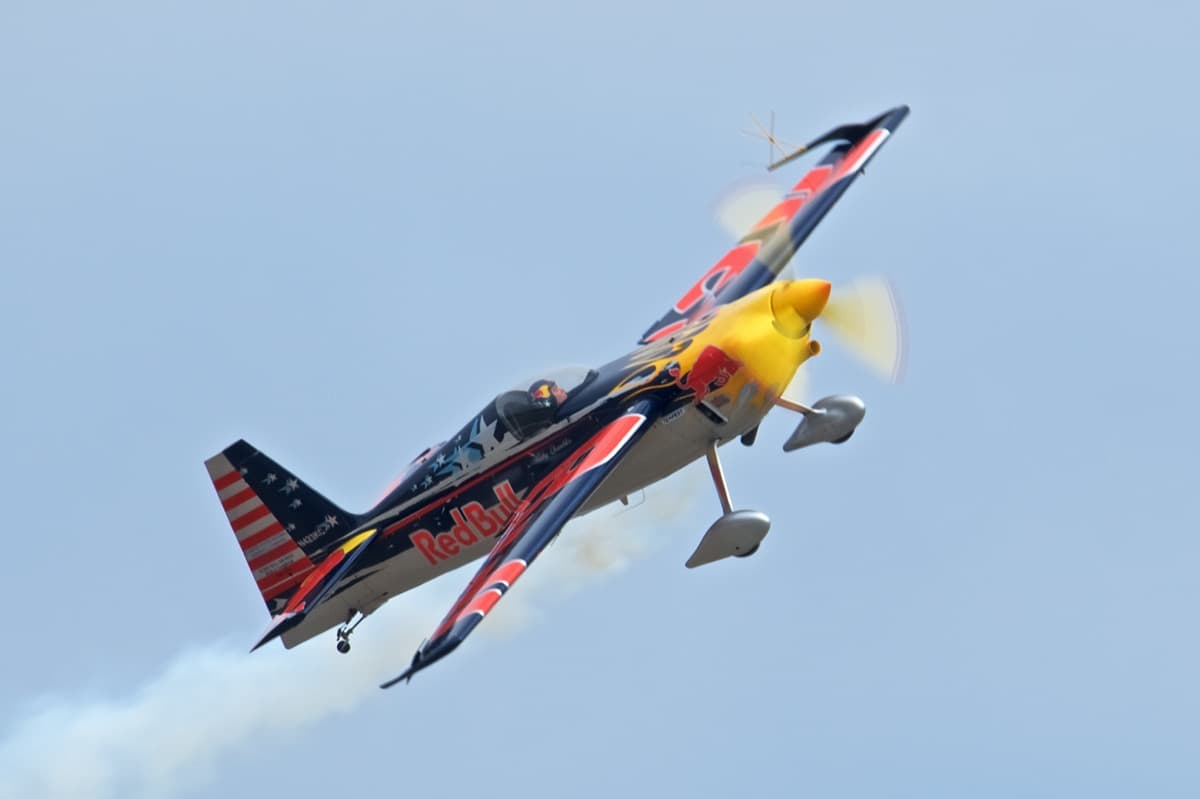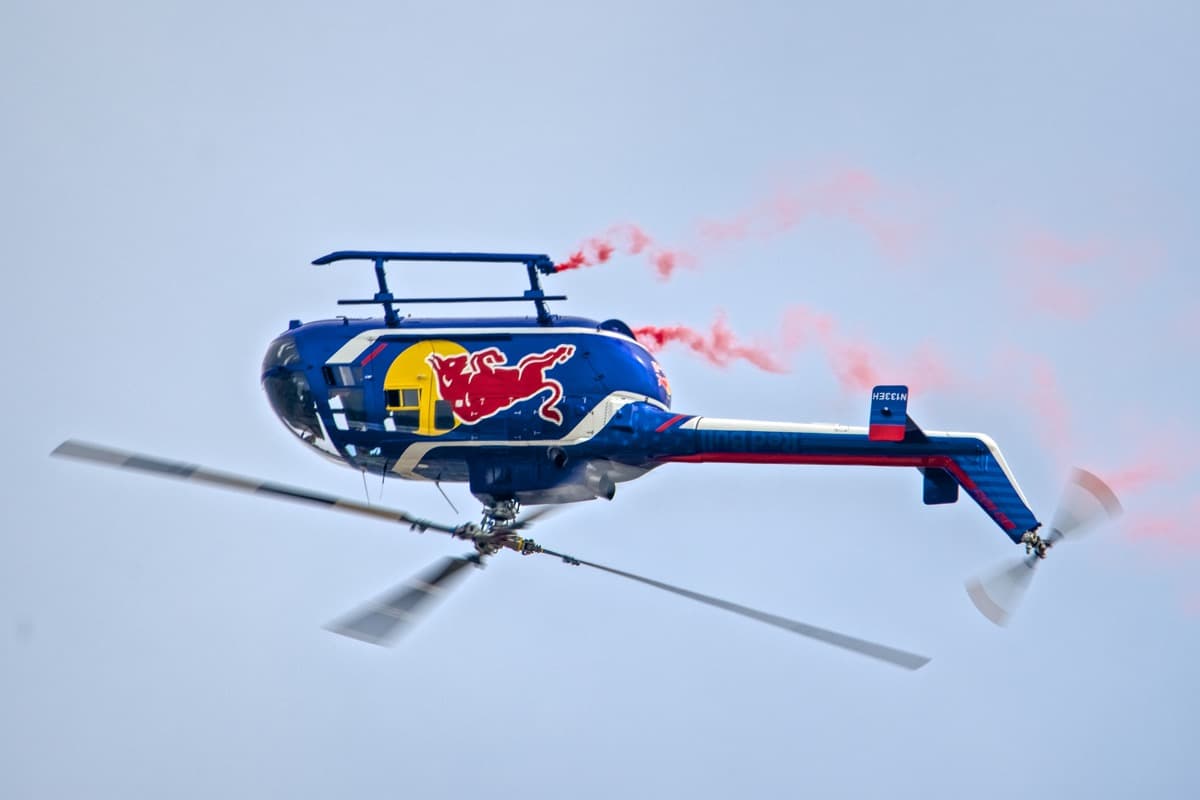 Ukrainian-born pilot Anna Serbinenko was on hand for her second appearance in Salinas, performing in her Super Decathlon "Sky Dancer."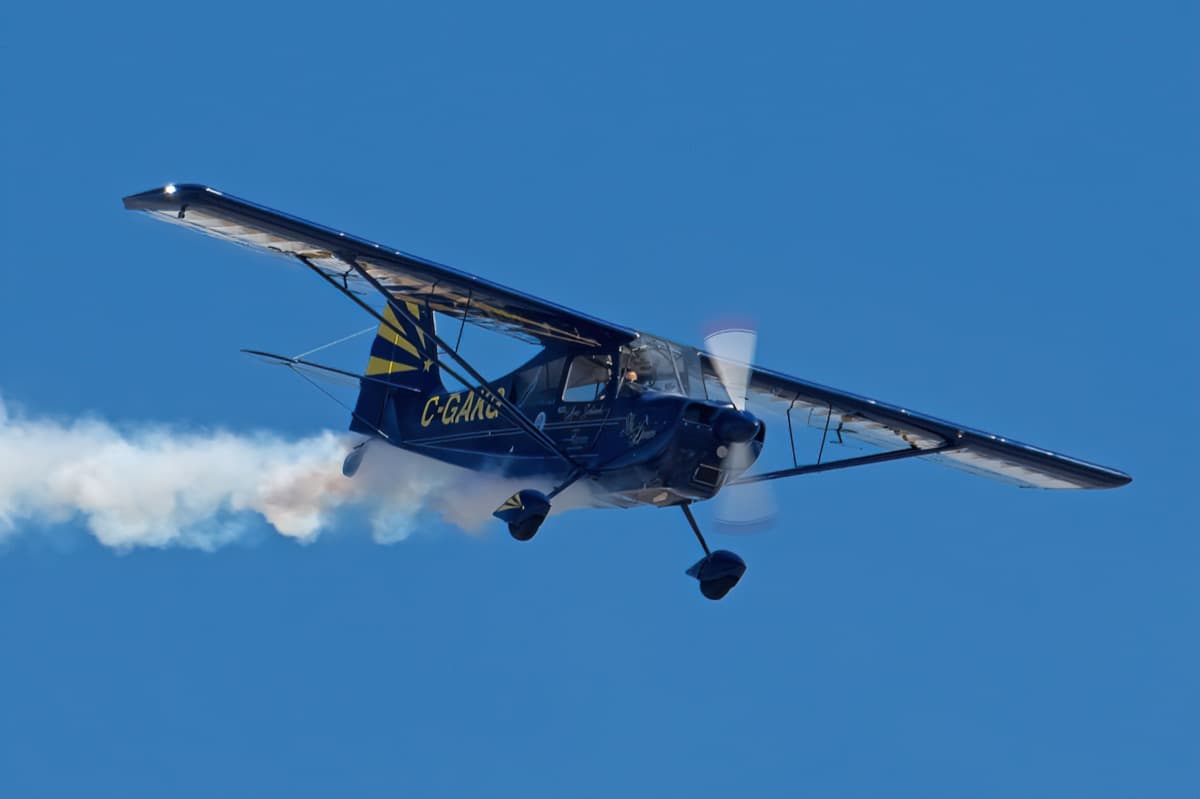 Jon Melby, Brad Wursten, and Eric Tucker rounded out the slate of civilian acts at the show.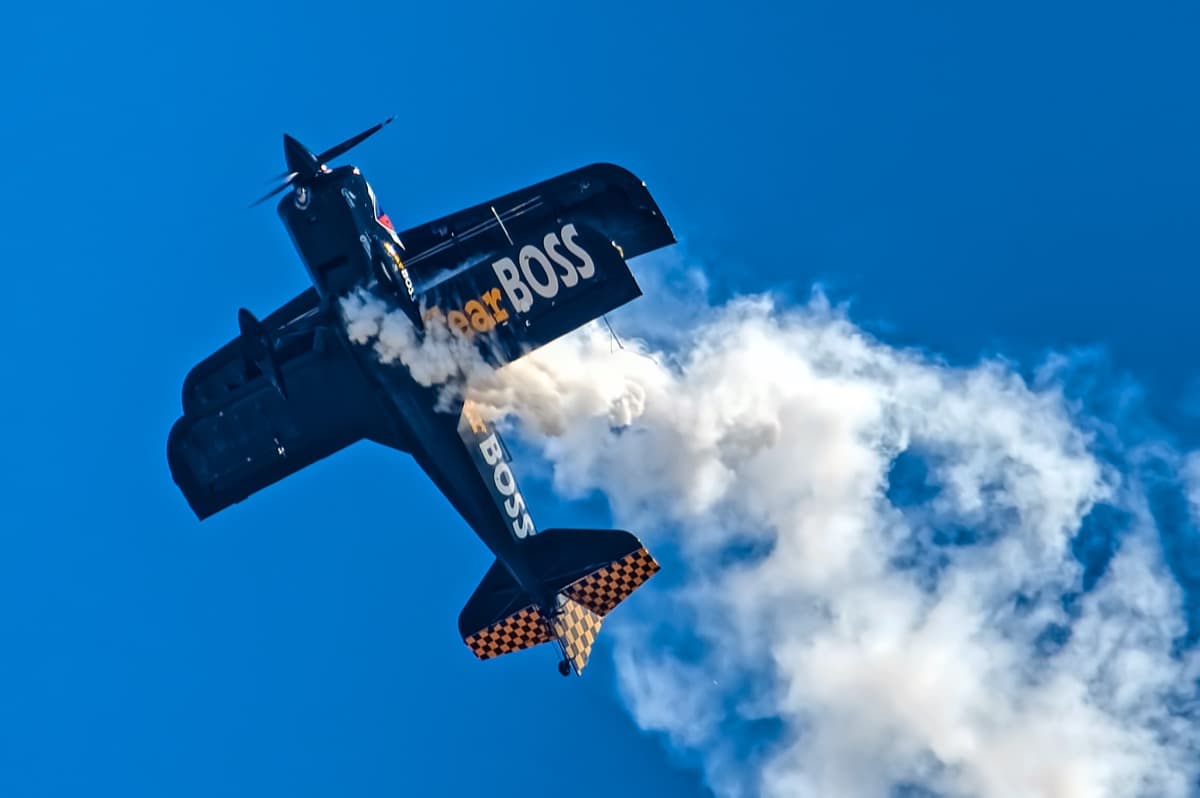 Jon and Brad flew their separate acts and then performed as a duo.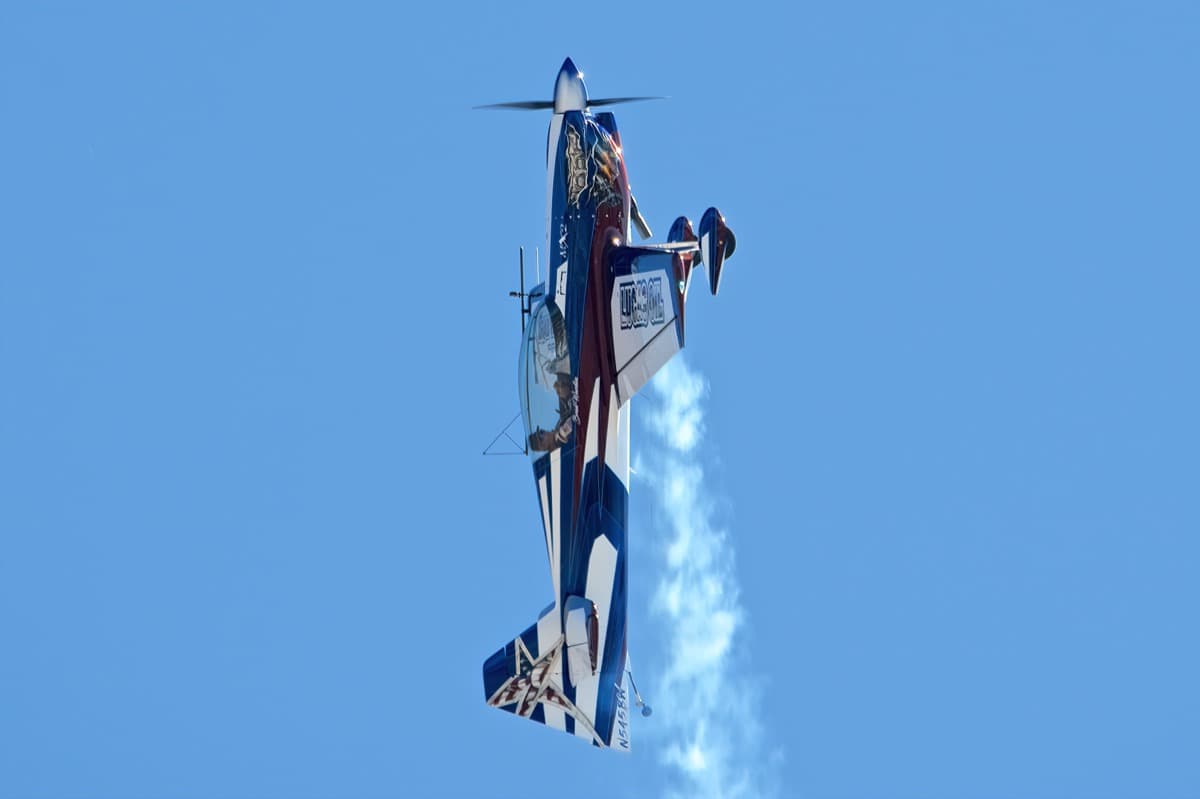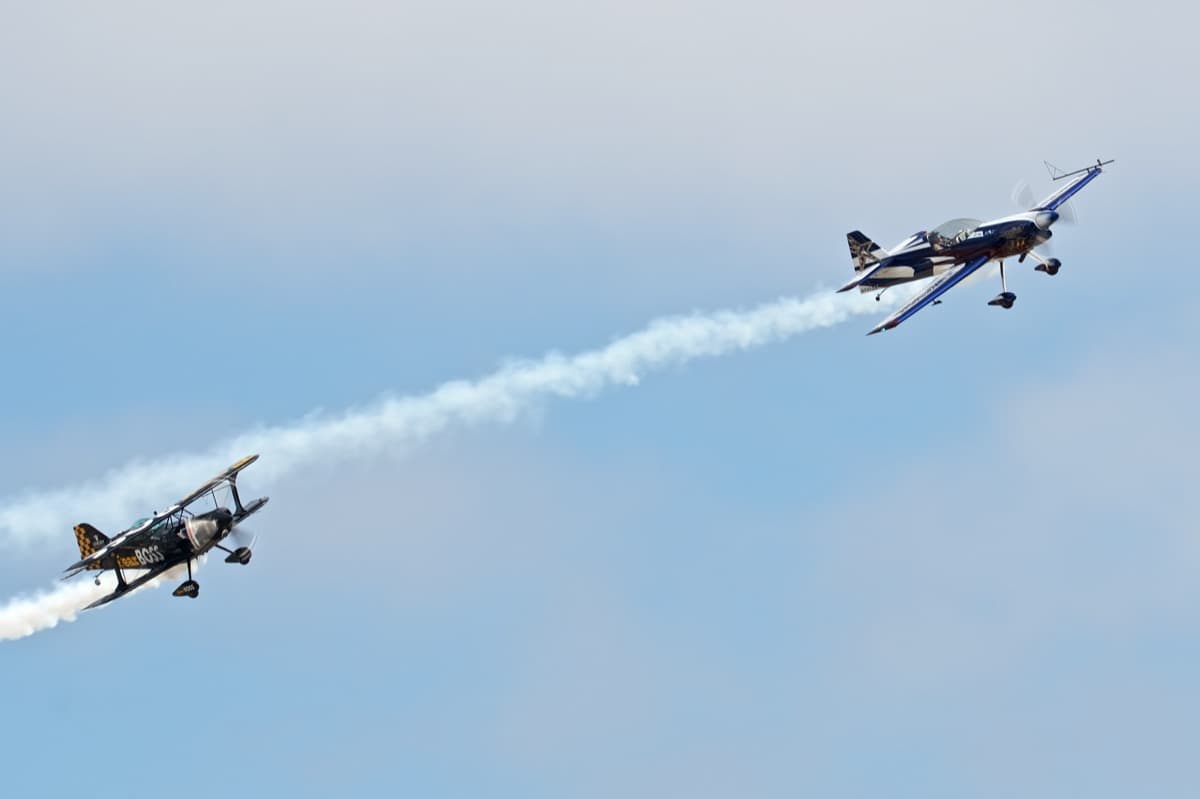 Eric did triple duty, performing dead-stick aerobatics, a comedy act resulting in landing on a moving vehicle, and later taking off from that vehicle and performing aerobatics.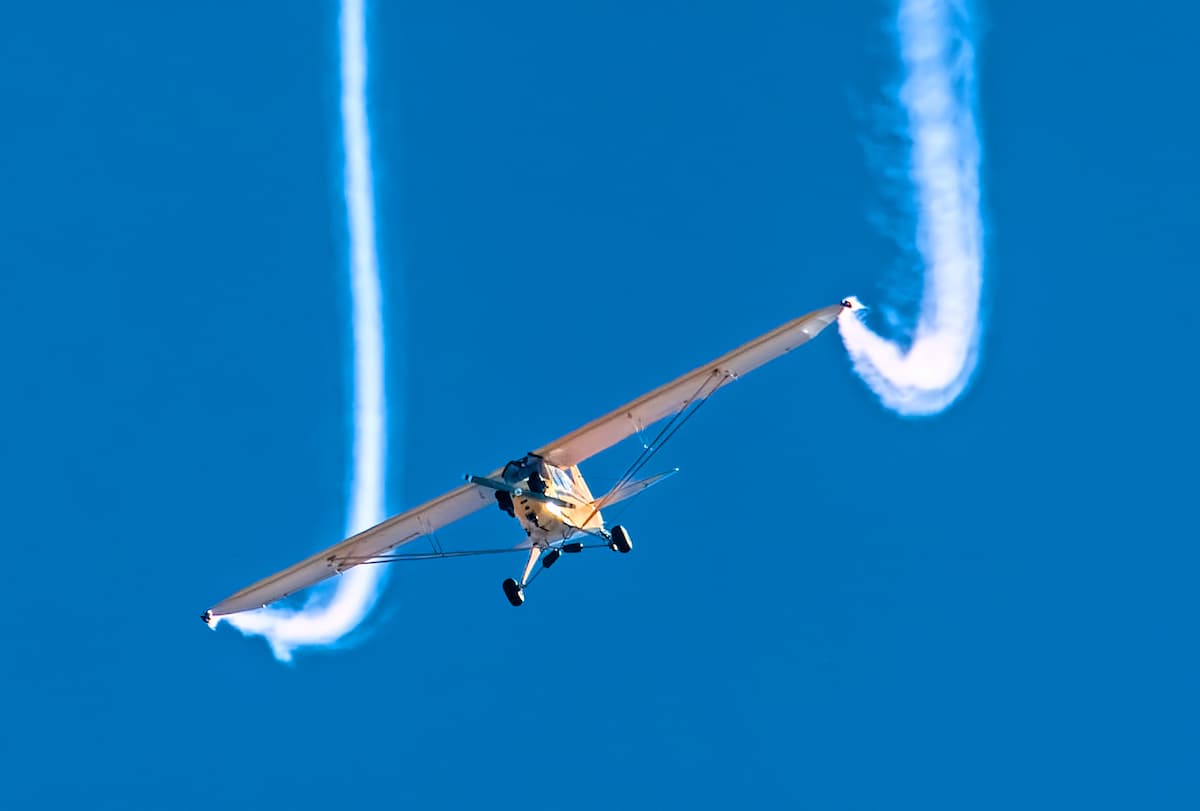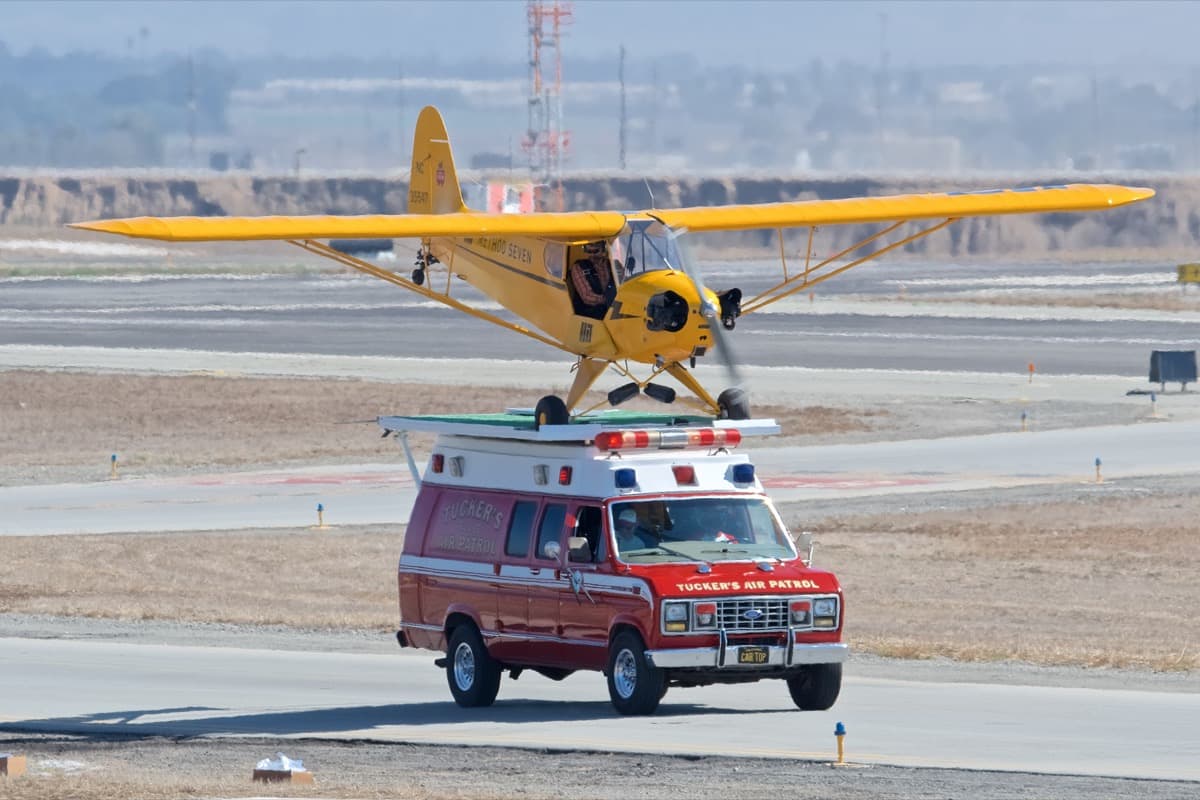 As the show was held the same weekend as Fleet Week in San Francisco, that posed some challenges in scheduling military assets, so the U.S. Air Force F-35A Lightning II Demo Team was set to perform in Salinas instead of San Francisco (San Francisco got the USN F-35C Demo instead).
Sadly that demo would not happen for me during the Saturday show as a fast-moving marine layer nixed the F-35's departure from nearby Monterey Airport (KMRY).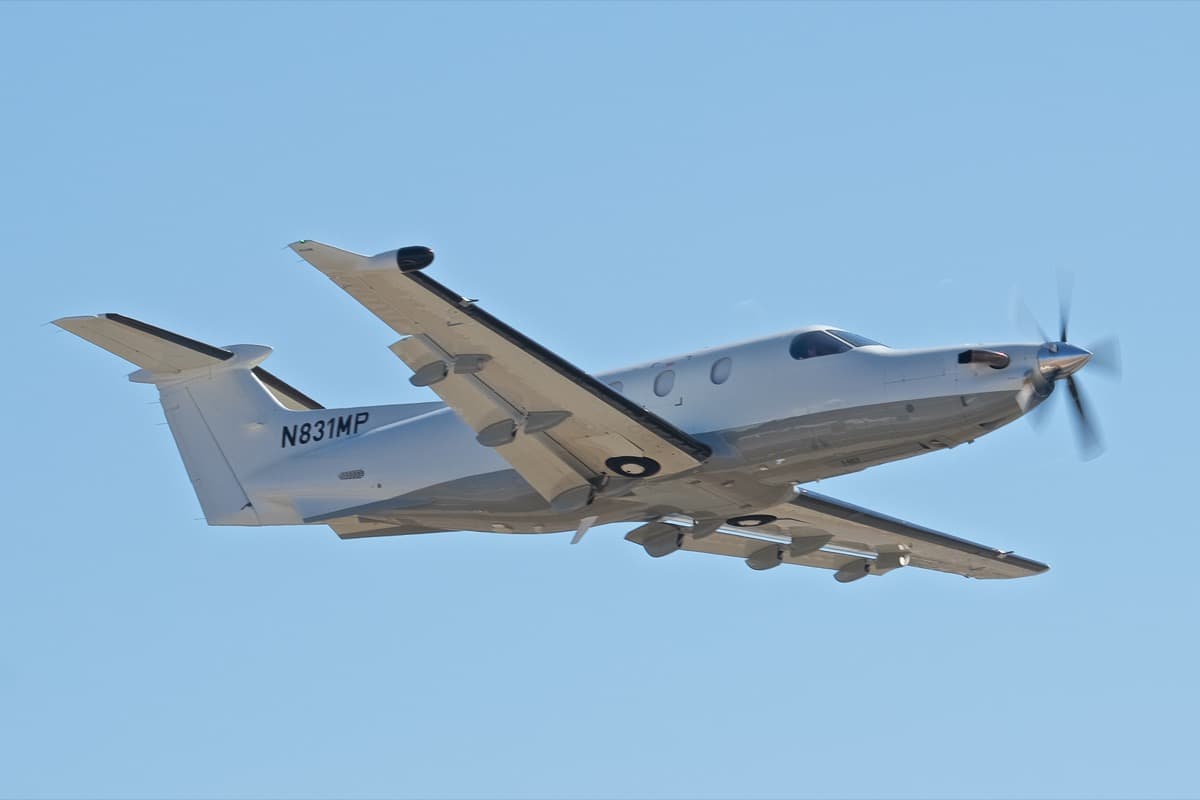 Sunday attendees were more fortunate to see the full demo and subsequent Heritage Flight with a P-51 Mustang.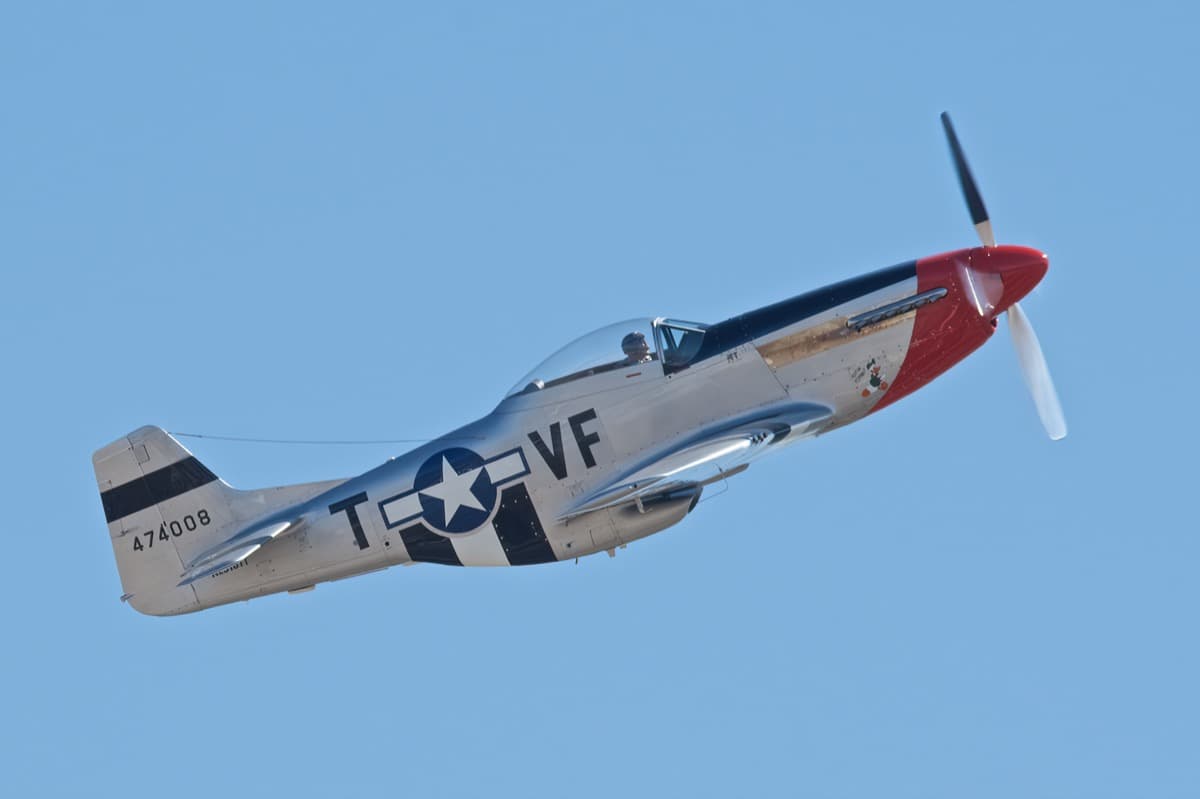 The show finale on both days was the ever-popular "Wall of Fire" pyro event. Interestingly enough, on Saturday, even with the cancellation of the F-35 demo, they still had to set off the pyro charges for safety reasons. It was too dangerous to leave overnight, so the announcer had the fans do a countdown to the big boom.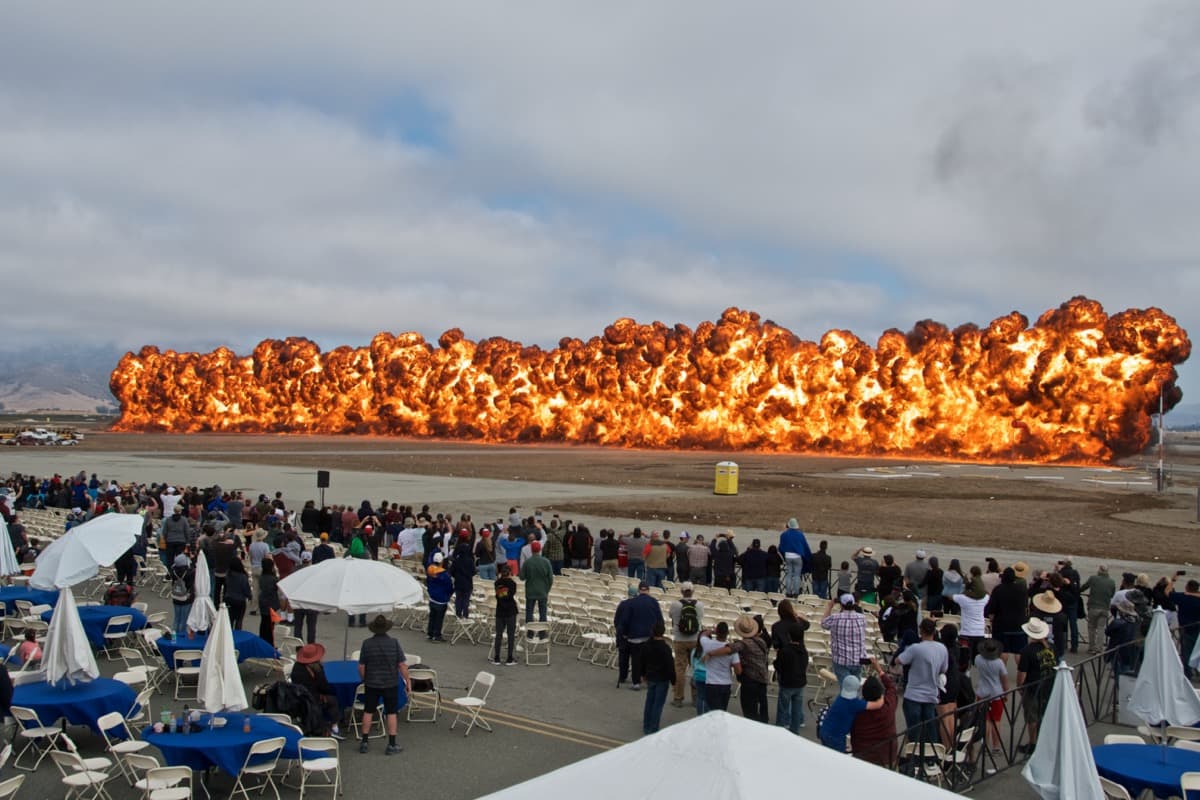 Some of the non-flying acts included AFTERSHOCK, a 1940 Ford fire truck powered by two jet engines capable of 400 miles per hour. A few monster truck demos helped fill out the schedule.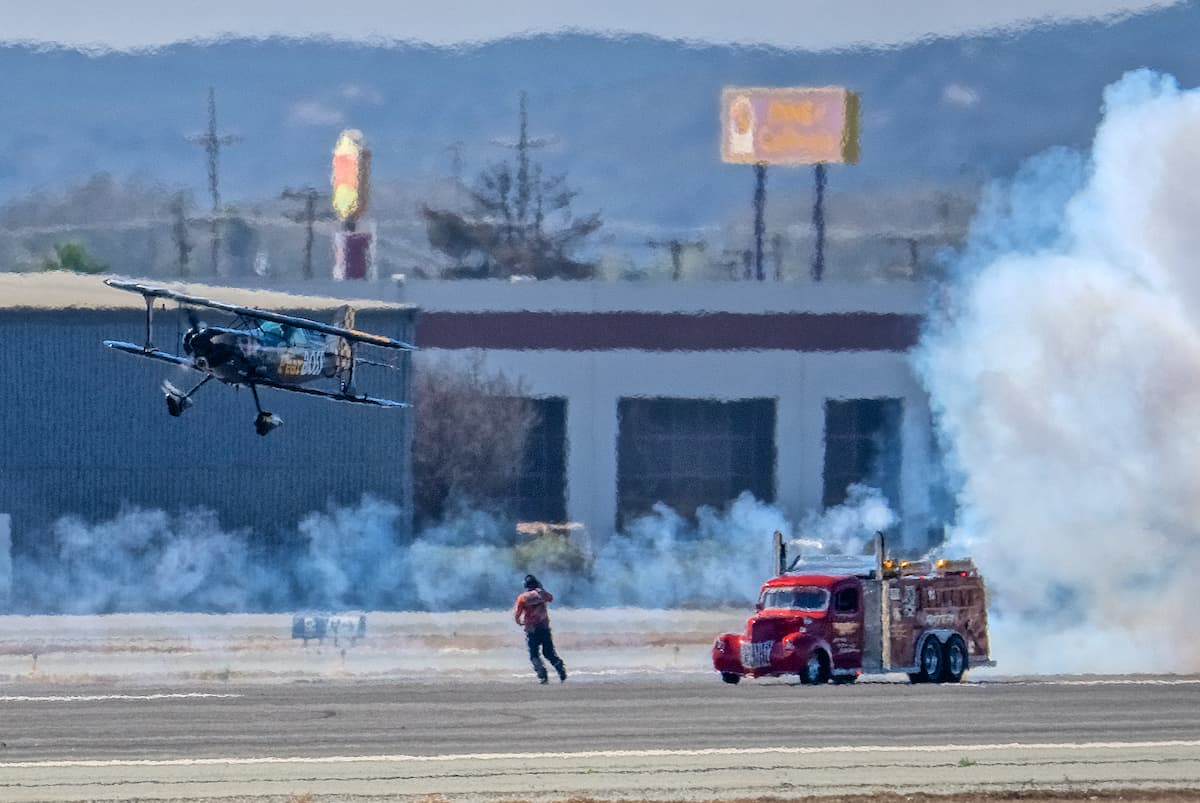 Only a few current military aircraft were onsite for static display, ranging from a bulbous Royal Canadian Air Force Bombardier CT-142 Gonzo training aircraft at one end of the tarmac to the NAS Lemoore MH-60 Knighthawk search and rescue helicopter at the other end.
Several civilian organizations were on hand with static displays including both the Monterey County Sheriff's and Cal Fire.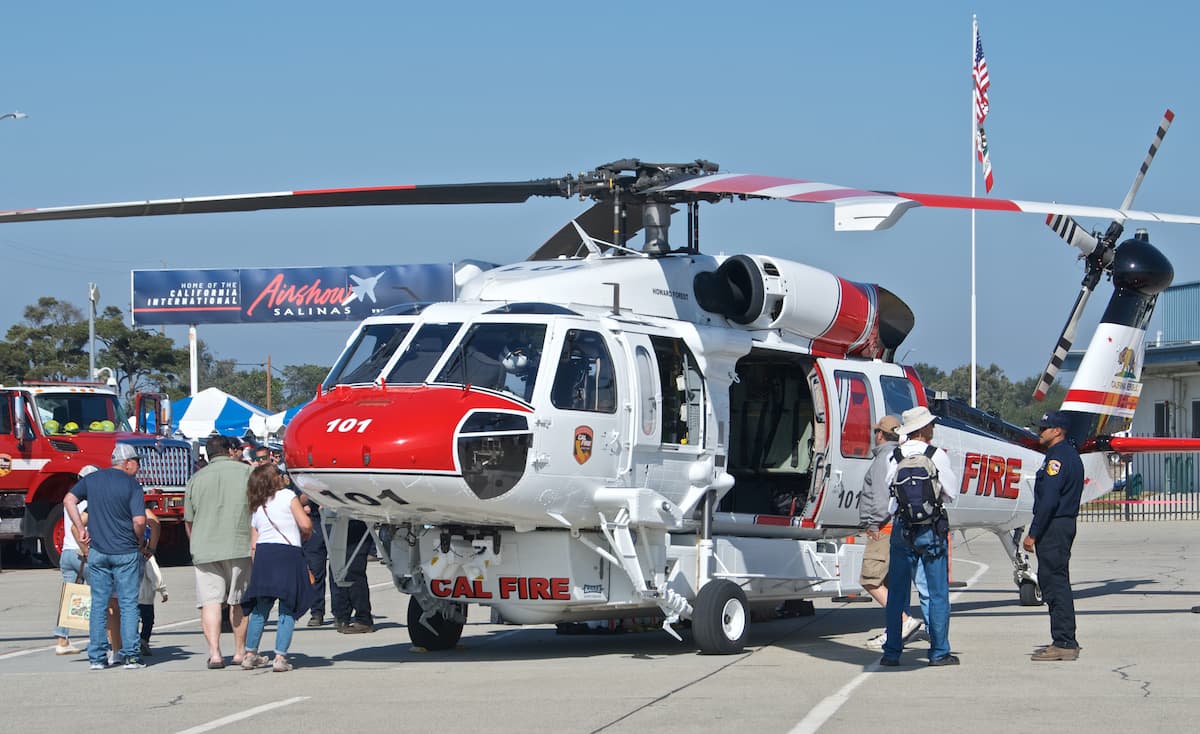 First held in 1981, the air show has raised more than $8 million for local charities, and had an economic impact of about $4.4 million for Salinas Municipal Airport.
Planning has already begun for the 2023 show, which is slated for Oct. 7-8.
More Photos From The Show