Hospital consultants are engaging with the aviation industry to see how the safety models and culture there can help reduce errors by doctors.
Former heart surgeon and now airline captain, Niall Downey, says that doctors should be able to feel safe in identifying risks and mistakes in treating patients.
Aviation and medicine have much in common, both are safety critical areas, errors can cause crashes, or can seriously injure patients.
Both sectors involve high pressure environments and the need for quick decision making, to protect lives.
Aviation experts say that the safety models and culture in their industry could help reduce mistakes in medicine.
Hospital consultants have begun using the skills of pilots to see how the practice of medicine can improve.
Captain Niall Downey says that the name, blame, shame and retrain culture in medicine is placing extra strain on staff who are already under immense pressure.
"In aviation, we assume we are going to get it wrong and all our systems are designed around that. We expect error, we don't blame the individual for that. We have reporting systems where we can speak up without the fear of disciplinary action or dismissal. It's called a just culture," he said.
Captain Downey said that at 800 feet, a plane will tell the pilots if the landing gear is not down.
It is now too late to correct it. But the pilot can put on full power and climb away.
"So we haven't resolved the problem, but we have mitigated it and haven't crashed the plane and we can come back and have another go," he said.
We need your consent to load this comcast-player contentWe use comcast-player to manage extra content that can set cookies on your device and collect data about your activity. Please review their details and accept them to load the content.Manage Preferences
The World Health Organization surgical safety checklist involves checks to see if doctors have the correct patient, right operation and correct side for the procedure before it starts.
After the operation, there is a protocol to list what operation was actually performed because things may change in theatre.
In aviation, there are pre-flight checks, after take-off checks and before landing checks.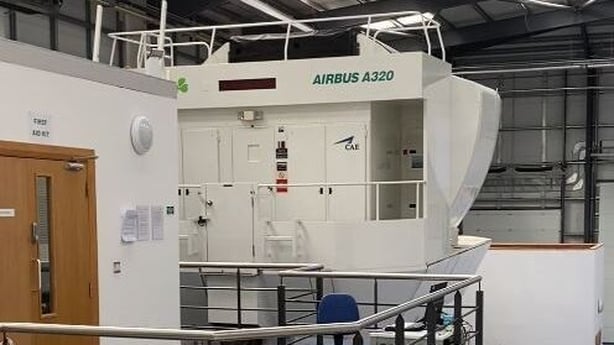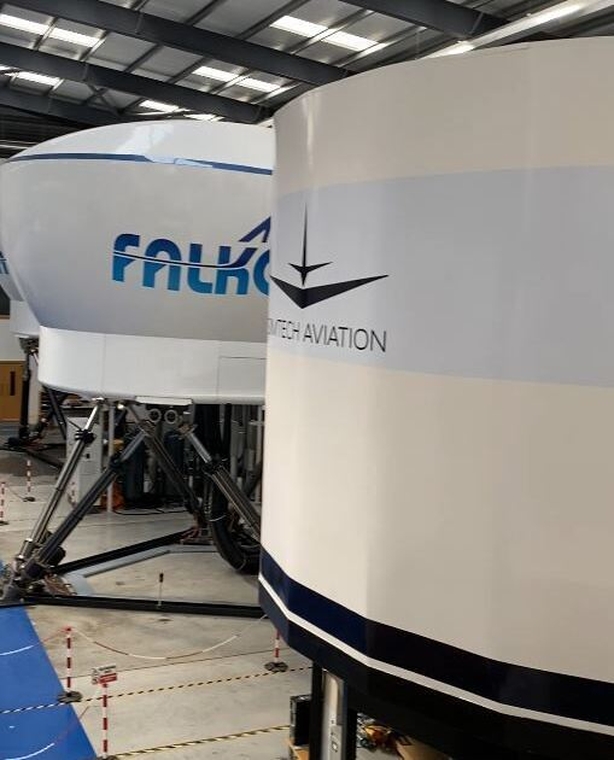 Captain Downey said that one of the differences between aviation and medicine is that if a major error is made on a plane "I go down with the ship" but in healthcare, doctors are one step removed.
Figures from the Irish Hospital Consultants Association (IHCA) show that eight in every ten consultants screened positive for burnout last year.
Long hours and tiredness increase the risk of errors in medicine and place patients at risk.
As part of a new campaign, the IHCA has engaged Captain Downey in a video for doctors explaining that a blame, shame and retrain approach in medicine is placing extra strain on health staff, who are already facing immense pressure.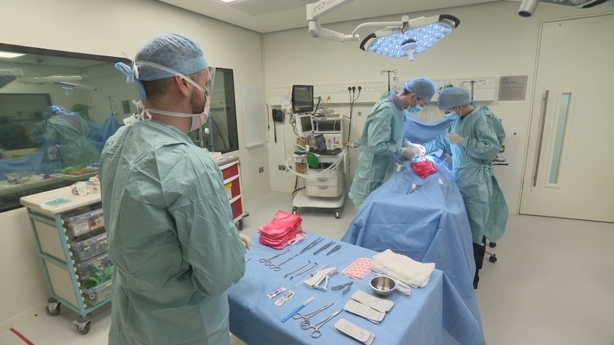 At the Royal College of Surgeons in Ireland, post-graduate medical students are trained in mock operating theatres for real-life events.
Professor Eva Doherty, Director of Human Factors in Patient Safety at the RCSI, said the college is the first in the world to have mandatory training in human factors and the students are all assessed on this skill set.
She said that the levels of stress and burnout for doctors are on the increase all the time.
Prof Doherty said that burnout is often a response to unsupported working conditions, in particular manpower shortages and a lack or resources.